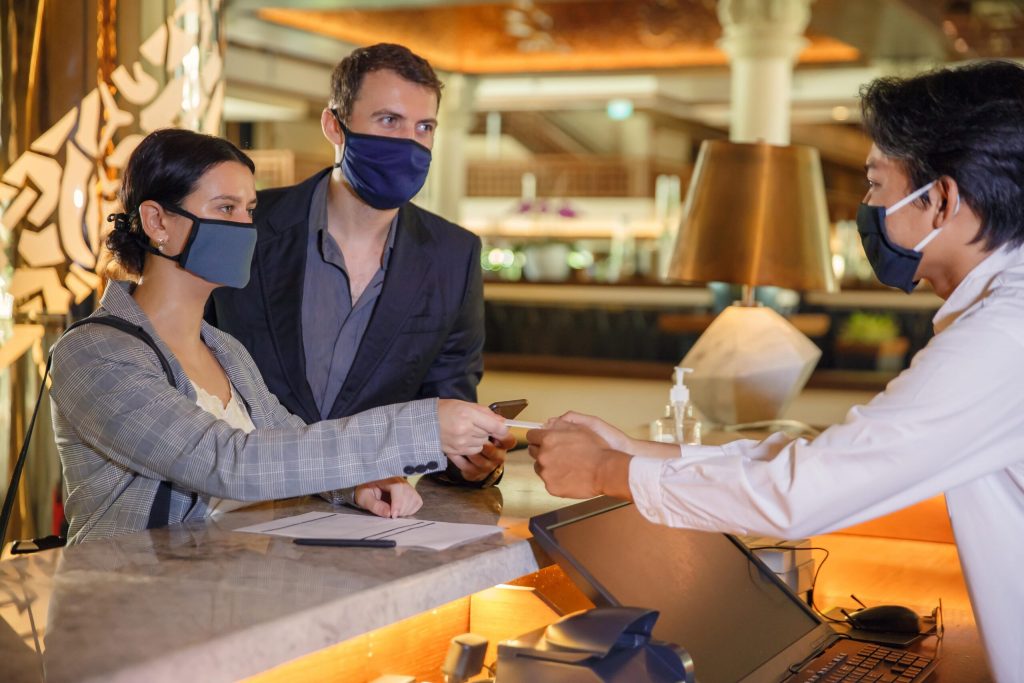 The hospitality and catering industry consists of a variety of services including food and drink preparation,
as well as accommodation amenities within hotels, event venues, and corporate events.
By utilizing Dycem contamination control floor mats and push pad systems, the hospitality and catering industry
will enhance hygiene practices and implement duty of care that will assist with customer safety and ensure
expectations are met to the highest standards
Complying with guidance to control the spread of germs and contamination, Dycem floor mats and push pads
allow the industry to follow practices to ensure they can continue to provide a service. By controlling contamination
from feet, wheels and hands, Dycem helps to reduce the risk and spread of viruses and other harmful infections.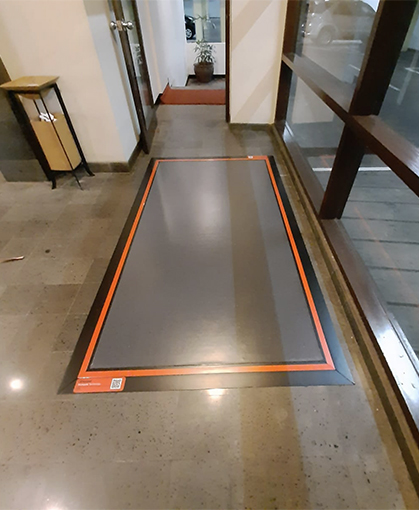 Hotel entry zones and lobbies
Goods in areas
Kitchen/Catering entrances /exits
Reception areas
Elevator access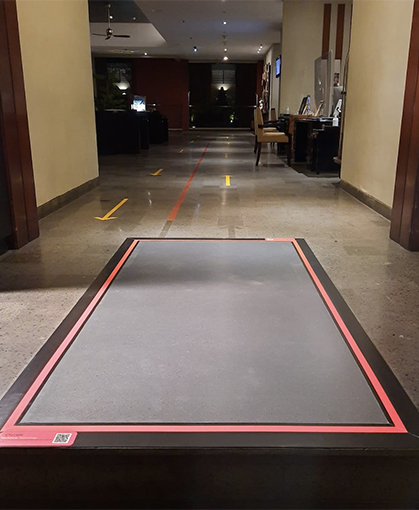 TESTIMONIALS: